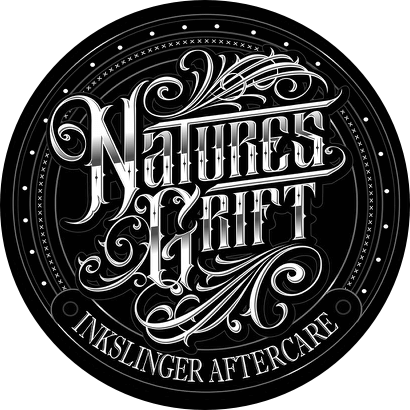 Before, During & Aftercare Products for all your Inky needs
Specially crafted to give your freshly inked skin a swift recovery whilst making your tattoo seem more polished and refined.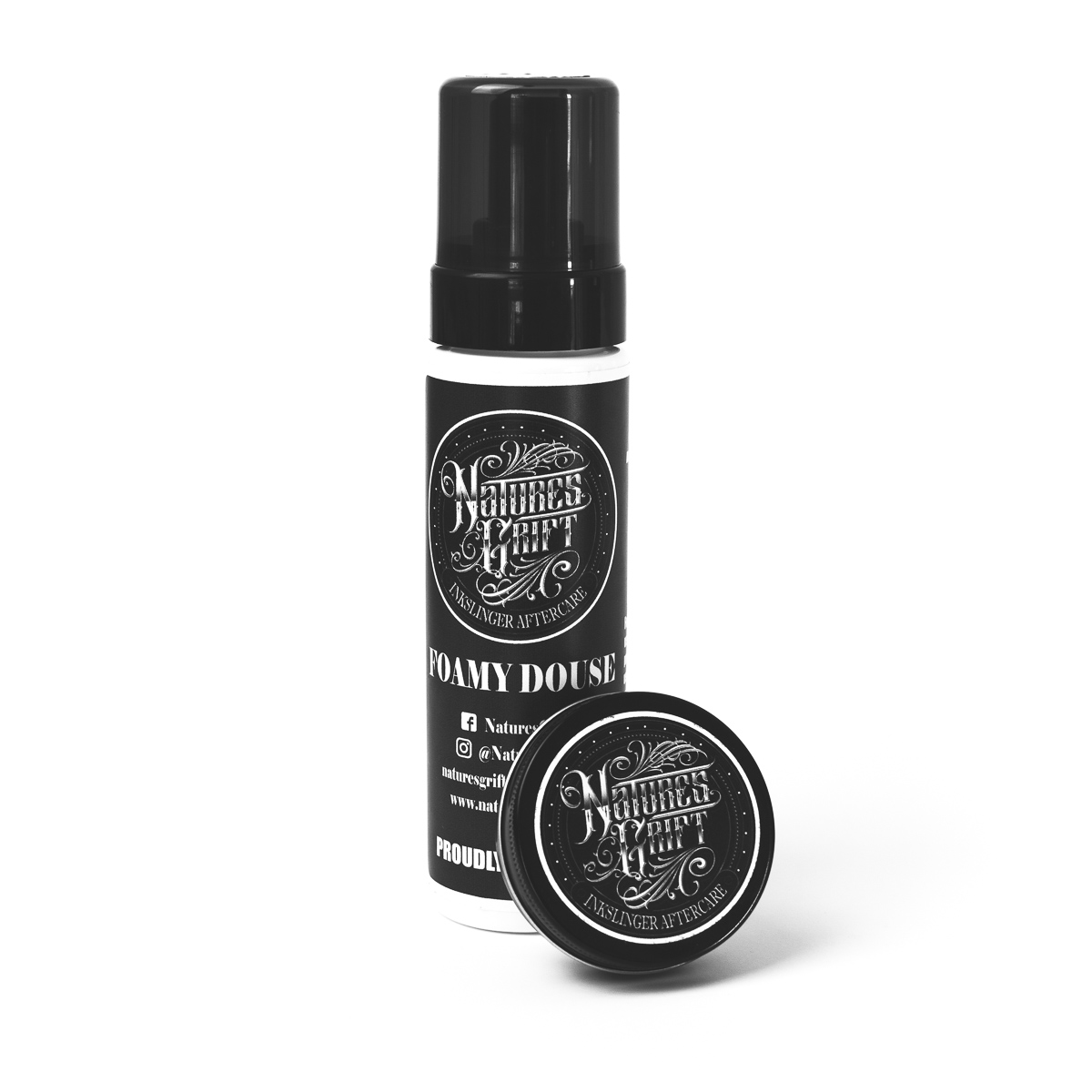 Not all aftercare products are created equal
Natures Grift Tattoo Aftercare is specially formulated using quality, top shelf ingredients to ensure no allergic reactions, rashes or side effects occur during the recovery process.
Tattoo aftercare is something that most people overlook after getting inked and can have a huge impact on the final result of your tattoo. After all, quality tattoos deserve a quality aftercare. 
What customers are saying…
"Over the last 2 decades I have used a mountain of aftercare products. Generally speaking most products have very similar consistency, feel and application. Natures Grift is different, at first I thought it was a waxy substance but much to my surprise I found the product to be more of a firm mousse consistency. Unlike some creams which harden with cold or liquify in hot weather, Natures Grift remains fairly consistent and is very easy and gentle upon application.
Also unlike other products it doesn't render down to an oily residue, it feels more like a high end retail moisturiser. Point in fact my fiancé uses it on her fingers to get rid of cuticles. In a nutshell, since starting aftercare with Natures Grift, I have received 100% positive feedback from all of my clientele.
Healing is perfect, pigment saturation is as to be expected, no excessive dryness in regenerating skin and no adverse side effects to undamaged skin in surrounding areas, as some other products I have seen to cause blemishes with prolonged used. After the trials I have put this product through, I say with conviction, I wouldn't use anything else as my primary aftercare treatment."
Dr Rev
Tattoo Artist and Renowned Blood Painter

"I've been a tattoo artist for 19 years now and this tattoo aftercare product really brings something new to the table. Its very heat resistant and doesn't run off your skin when its hot outside, which is very useful for my clients in Bali where the weather is sunny all year round. The texture and consistency is just perfect, whilst also making your skin feel much smoother I would personally use this product in my studio and would not hesitate to offer this to my clientele."
Jimmy Toge
Tattoo Artist and Owner of Maharadjah Tattoo Studio Bali
Save 50% at Wholesale
If you own a Tattoo Shop and wish to stock Natures Grift as your go-to before, during and aftercare product please get in touch with us to arrange a bulk purchase at 50% off.
Something is wrong.

Instagram token error.